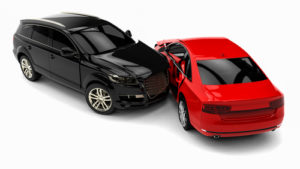 Even though car accidents happen every single day, it is impossible to predict when and where a particular car accident will occur. Of course, the more drivers that are out on the road, the higher the likelihood of an accident. That's why rush hour is the time when most car accidents in New Jersey end up happening. It may be obvious to some that certain holidays or certain areas of NJ may lead to more accidents than others, but time and time again rush hour is when the most auto accidents take place.
Morning Rush Hour Accidents on NJ Roads
The time between 7:30 a.m. and 10:30 a.m. is most commonly associated with the morning rush of people going to work. It can be no surprise that many car accidents take place during this timeframe. While it is true that many accidents happen during these hours, the one good thing to know is that a very small percentage of them involve alcohol, which means there are less fatalities. Clearly, no one wants to get into an accident at any time of day; statistically, however, the morning rush hour is not as dangerous as the evening rush hour when even more people are out on the road and even more serious accidents happen.
Evening Rush Hour Accidents on NJ Roads
Early evening rush hour starts at 3 p.m., but it is the 6 p.m. to 9 p.m. hours that are consistently the most dangerous when it comes to evening rush hour car accidents. Whether it is because these are the times that many children are getting out of school and getting picked up by their parents or because many people are getting out of work at this time as well, the evening rush hour is considerably more dangerous than its morning counterpart. The only possible silver lining in this is that the evening rush hour is not when the most fatal car crashes happen. Car accidents that lead to fatalities typically occur on the weekends or during the midnight to 3 a.m. time period. This is the time when the highest percentage of drunk drivers are out on the road.
If You or a Loved One Were Involved in a Rush Hour Car Crash, Consult a Qualified NJ Auto Accident Attorney Today
Trying to recover from a car accident is always tough. That is why you need a knowledgeable attorney with over 35 years of personal injury experience like the attorneys at The Law Office of Vincent R. Glorisi. We can help guide you through this difficult process and get you compensated for your injuries. Call us today to schedule your initial case evaluation.
The articles on this blog are for informative purposes only and are no substitute for legal advice or an attorney-client relationship. If you are seeking legal advice, please contact our law firm directly.